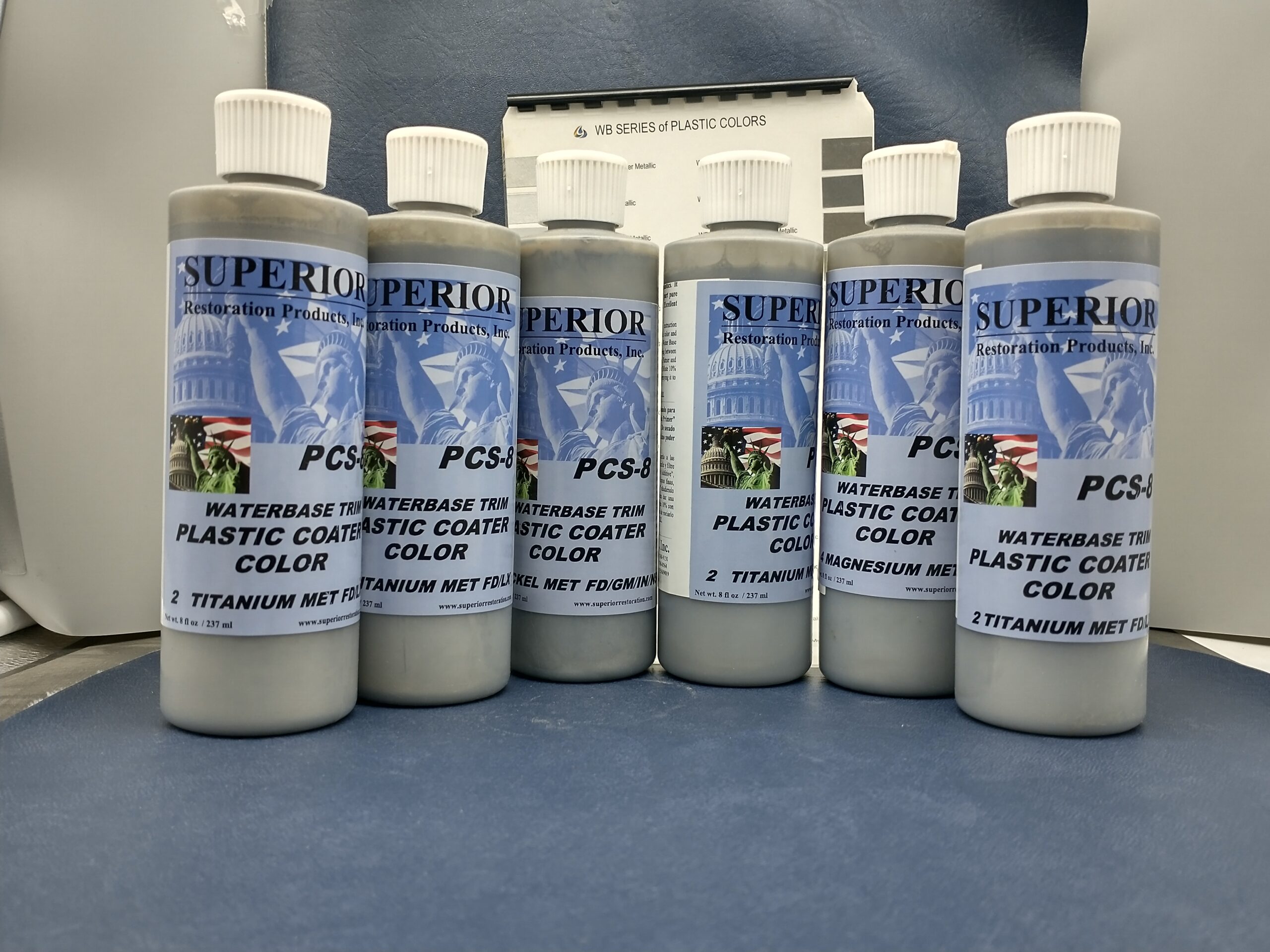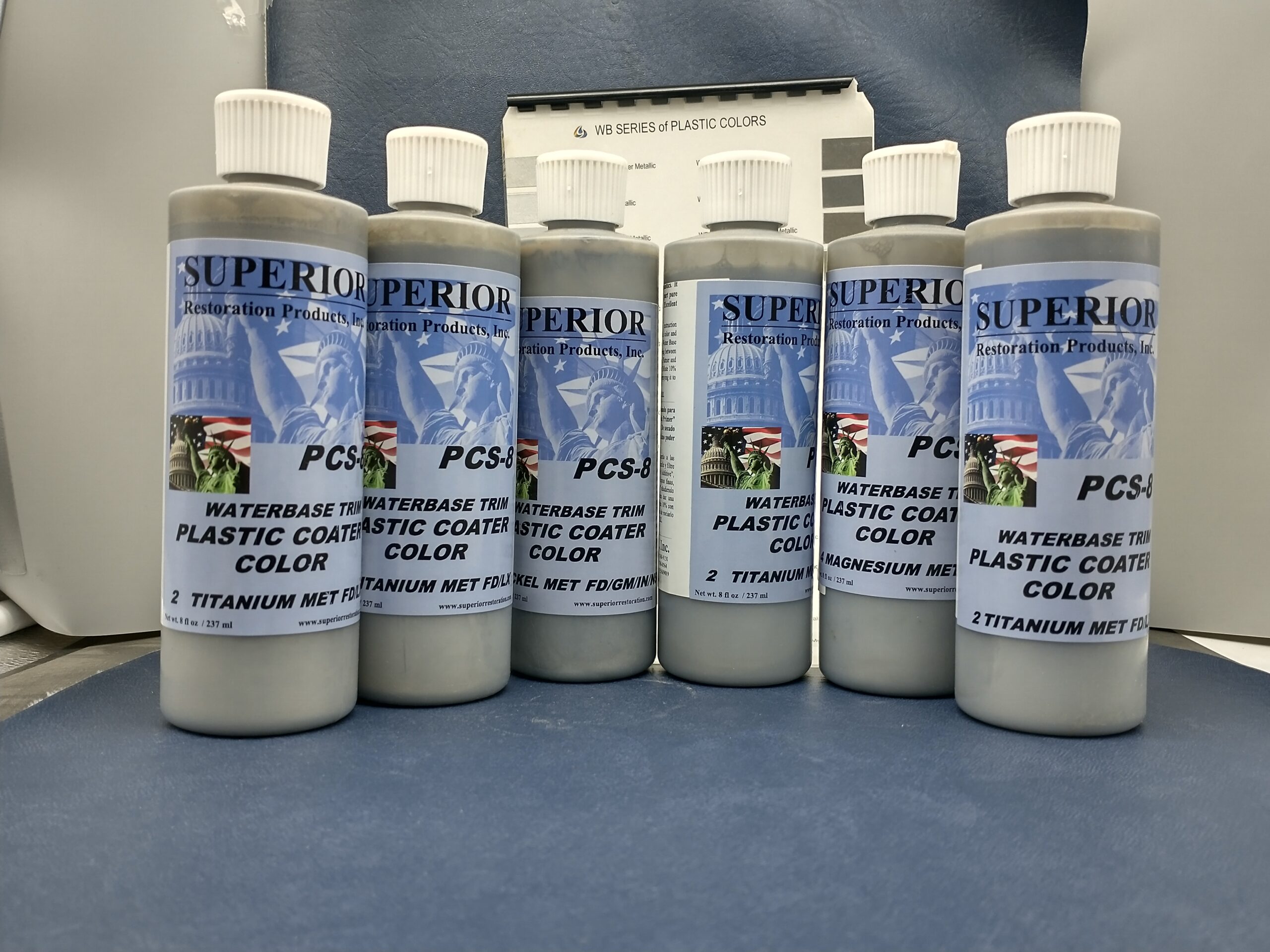 List Price: $135.00
Discount 1 Price:Any orders purchasing $0 to $100 dollars receive this special pricing$125.00
Discount 2 Price:Any orders purchasing over $100 dollars receive this special pricing$125.00

Description
Additional information
Reviews (0)
Description
Special clear base used to adhere to plastics and metal finishes. This product has a high metallic OEM finish. Can be used on Dashes,Trim Panels, Door Panels, Dash Trim pieces and Consoles Covers Just clean area lightly sand and spray. Will also fill in minor imperfections.
Testimonial:
As a trainer for John one of the things I have enjoyed is meeting many of you at Superior's training seminars. Some of the things that have impressed me about all of you are your professionalism and your willingness to learn new techniques and to try the new products that Superior has for us to use.
Now, we have all heard the saying that you can't teach an old dog new tricks and that definitely applies to me. I tend to stick to what is working and am reluctant to change, but I discovered a new product that has taken my metallic trim repairs to the next level. If you haven't tried the new water base metallic trim paint you're missing out on a great product or worse yet: if you are not doing these repairs because you didn't have a good system, you do now.
For years I have been using a lacquer metallic paint with OK results. Some of the many drawbacks of that system are: the need for a separate gun to spray lacquer, not being able to get the dye to lay down, especially when it gets hot outside, and the problem anyone that uses lacquer paint has experienced is the potential to turn your repair into an orange peel mess.
All these issues I've had are gone since I switched to the water base trim paint system. I never used to old WB paint because it was very thin, with too much base and not enough flake, it didn't cover well and it looked terrible. The new paint is almost all flake and it covers very quickly, the cleanup is easy and safe, and if you do get a little overspray on something, the z7 cleaner will wipe it off with no damage. It's great because I can use my water base gun, but best of all is the final results. My repairs have the proper feel and gloss and man does this stuff stick.
Superior offers this in 33 premixed colors  but i suggest the started kit.  What I did was start with a few colors and mix them to get the proper tint. Either way you go I'm sure you will be impressed with the results. So give it a try, take your trim repair to that next level and who says you can't teach an old dog new tricks.
Gary Babinec
MARS Inc.
Shelby, Mi.
---
Only logged in customers who have purchased this product may leave a review.